For many years we used paper type labels on all our patch panels, took some time to print, yet it did the job at the time. Now we have the engraved labels, made to order any size and lots of option for making your patch panels, data jacks and rack cabinets looking great.

We can make quickly and all your data can be imported from an excel spreadsheet making the engraved labels quick and cost-effective.

No one out there has made more than our comoany, millions of labels of that we have, the reason we are cable pulling low voltage tech's, so we don't sit in an office and not understand your requirements. Yes, we ask lots of questions if you place an order, the reason is simple, we know what we are doing.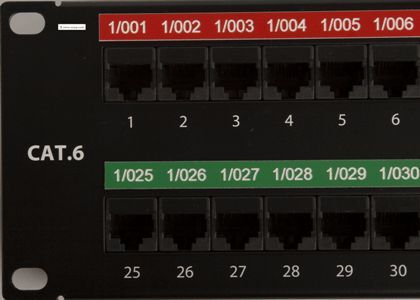 Check us out and E Mail anything you would like to ask, we help you all the way.
E-Mail:- info@ncusa.com
TEL:- 407 321 7394
TEXT:- 407 321 7394
Network Connections Group USA LLC
Please contact, we always want to help.
---
NETWORK CONNECTIONS GROUP USA
OFFICE TELEPHONE NUMBER
TEL:- 001 407 321 7394 – EST
Network Connections Group USA
1225 Marsh Fern Road
Mims, FL 32754