Cabling Infrastructure
After many years of working in the cruise ship business, the problems still seem to be the same, not that the cruise ship has anything wrong. It's the Technical service area and the use of low-cost labor which is employed to carry out what should be a highly skilled and paying job.
The ships today are a floating Datacenter with thousands of devices and office functions all having to work the same way week after week. The whole ship including the crew area has wireless access points, besides the old-style plugin PC's and POS systems all over the ship, cost millions, yet when it comes to installing the cabling technology the jobs is given to the ships engineers, who bless their cotton socks are somewhat out of date with what is needed.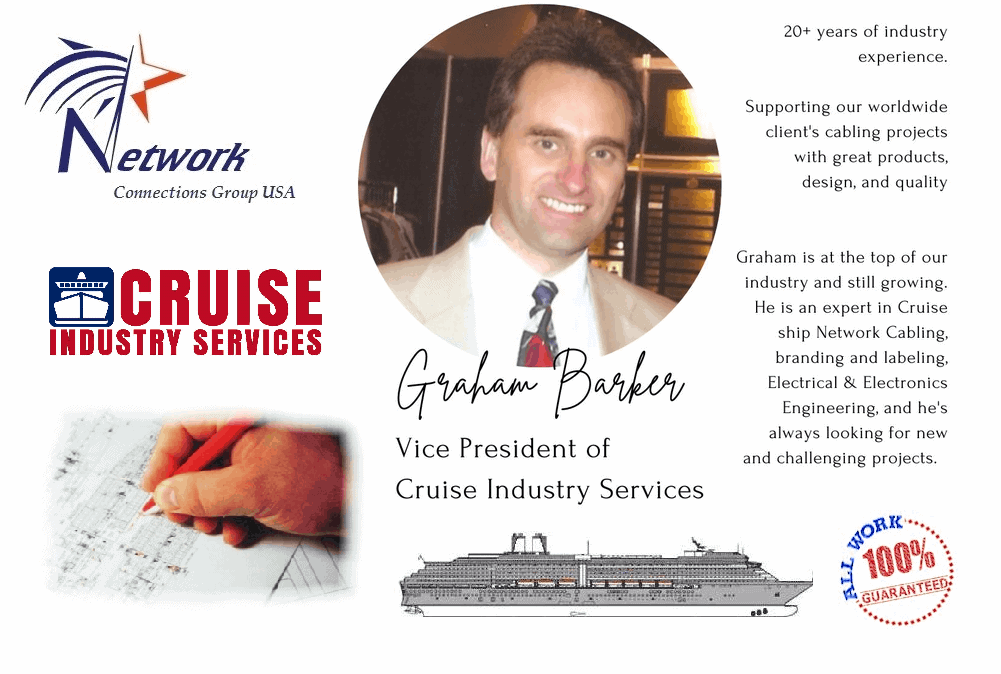 For example we quotes for a ship many years ago to test and terminate hundreds of cat5e STP cables and a bunch of fibers around the ship, BIG job and we lost the bid "too expensive" the winning bid was 45K less than ours and we did not or was will to pull back that far.
Some 18 months later in the next dry dock, we had seen what the problem was with the network, we found that the low-cost bid from 18 months ago was the problem, every STP cat5e was connected wrong.
We fixed hundreds of shorts and crossed connections over the two weeks, but unable to fix everything as not enough supplies and the customer would not pay to replace them, so we just fixed up the best we could.
The guys who installed this mess although fronted by a USA company, which has now joined with a bigger marine contractor paid the Polish workers $9.00 / hr and although the ships engineers and "IT" staff should have kicked this installation back, it was put into service, although my company complained on there behalf, nothing did get done about it, they did send me a copy of the test results to the cruise line, which they sent to me to look into the results.
Each page of results really interesting, the first 35 results all same lengths, the same cross-talk, same everything, just different jack number and sorry to say that was the way, all the results. We worked out that they had tested 36 good data jacks over and over again with page after page of test results for the same cable.
Our project managers can check all the above for you from your design to installation and your cruise ship network cabling which will give you the best trouble-free network, we guarantee with our cruise ship network consulting and testing your network will be the best on the high sea's.