Mounting 19″ equipment in a network rack has never been easier before – with the /dev/mount, our innovative, high-quality cage nut alternative. Holding the equipment securely in place before the hex nuts are even fastened, making hardware mounting a faster, easier, and more secure task. Our /dev/mount is safer to use than conventional M5 or M6 cage nuts. To fasten hardware fewer pieces are needed, this saves a lot of time and nerves.
Saving hundreds of man-hours with our experts and online systems for parts supply.

Alternative in action!

Save 40% Tech Time

No more Bleeding fingers
Toolless and easily installed
When mounting the /dev/mount, you simply have to pass it through the 19″ rail from behind, guide the small lug through the middle hole, and hook it there. Finally, the still-open leg is pressed shut and holds the /dev/mount securely in place.
Easier handling for faster installation
Network Connections Group looks to make mounting hardware even easier and faster the /dev/mount comes with long reversible hex nuts, that can be used from both sides no matter how you hold them. Sweaty hands and tiny screws in uncomfortable positions are a bad combination – this takes up a lot of expensive time and can even lead to back-related injuries. The easier handling of our cage nut alternative speeds up the process of mounting 19″ equipment and is time and cost-saving.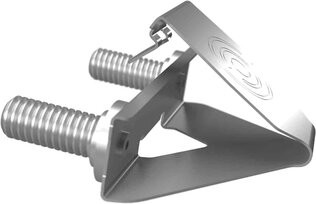 No more hurting fingertips
Save your fingers M5 and M6 cage nuts have sharp edges and can be quite dangerous. Every technician knows the pain. The /dev/mount is easily installed and doesn't require any tools. It is designed to be handled much safer. Our cage nut alternative can be softly and comfortably mounted onto the 19″ rail of the network rack.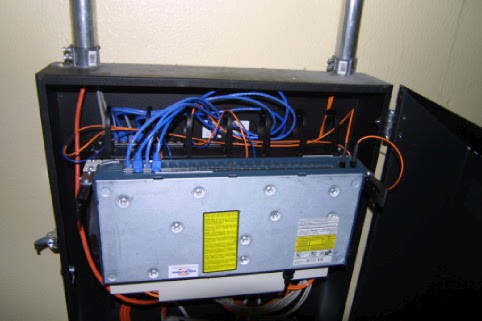 Easily Mounted
Mounting is easier: The bigger-sized hex nuts, compared to conventional cage nuts and screws, lead to less of them ending up on the floor, and mounting is easier and quicker.
Toolless
No tools are needed to install the /dev/mount. Just click in the dev/mount and easily fasten hex nuts per hand.
Plus our FREE labeling software Print My Cable labels