Sometime ago we used cable labels that did not meet our standards, then when the UK company could not meet what we required, we decidied to make our own cable labels.
Three years later and we have a great top seller, used all over the world in many locations from server rooms to the small office down the road.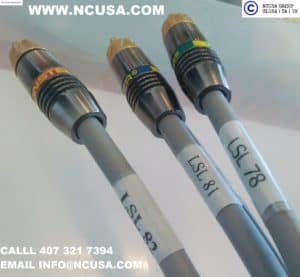 We support labeling solutions and projects for all wiring products and our network cabling technicians will help you with your labeling installation and network cabling systems. We have installed thousands of structured wiring projects for cabling installers from basic cable management to most complex structured data cabling down to the last few patch panels labels and wrap-around labels. Over the last 20 years, we have used and watched cabling engineers number and label all types of data cable equipment, we have worked in this field and used many wraps around cable labels on millions of miles (km) of data cables and computer cord labels.
Some of the worst cable labels are sold on Amazon, the reviews are great and not much above one star, these are made in China and the UK and we know that although Amazon may have quick delivery for free, you will be going back to site in a few months to put some real cable labels on the job site.
Some reviews from the UK site for made in the UK cable labels.
Lacked direction as to use with printer. Separation of label from backing sheet poor. About six of twenty labels tore with backing adhering to label rendering it useless. would not recommend should I be asked!
Garbage – Don't buy these. Looks great after you apply them, but within a few days, they curl up and split apart.
Cheap and Absolute Worst labels i have ever seen. They send you a barely intelligible how-to paper, and expect you to know what to do. I tried the online editting tool that was offered. I got all of my labels filled out, and realized that the editor was in portrait mode. The labels they sent me were in landscape!! I changed the view and all of my labels were bad. Pay the extra cash on Amazon for the better labels. These are trash. I was expecting plastic labels anyway. These are paper. a waste of money
The glue is not strong enough. It do not stay in my equipment.
NOT US We have the best cable labels in the world.
Our wide range of cable labels, panel labels, jack labels and outlet labels all Made in the USA and ready to be printed using your PC, Tablet or direct from your smartphone to any standard office laser printer. We control the manufacture of all our cable labels and our technicians use them every day on a real installation of structured cabling projects. You can be assured that our Labels for Patch Cables along with our Labeling of Network Cables means that using our Cable Labeling System with our Cable Label Software will give you the best results. Many companies sell Network Cable Labeling System, but we make and use our own Data Jack Label and panel labels for our cable labeling project every day, which gives you the Best cable labels, quality, and cost every day.